We have been developing our strong brand together for over 30 years now
Over the years, we have brought our plant to perfection
From the very beginning of our activity, we have focused on the quality of our products as well as knowledge and qualifications of our staff
Turkey slaughter and cutting in Płomyków
High quality
of a modern turkey
slaughter plant
The livestock supplied to the meat processing plant
comes exclusively from our own farms
located in environmentally clean
surroundings of the Lubuskie Province.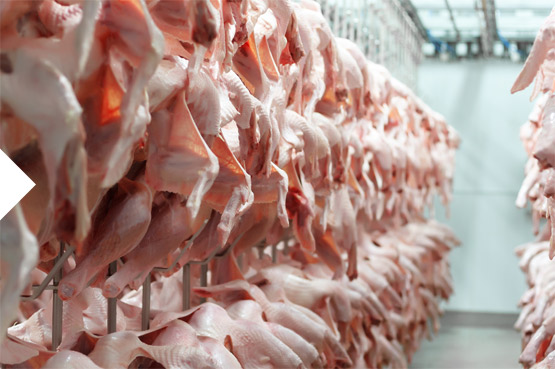 Experience and modernity
Our team is composed exclusively of qualified employees
Scheduled employee training system provides our company with professional staff, which enables us to implement modern solutions efficiently.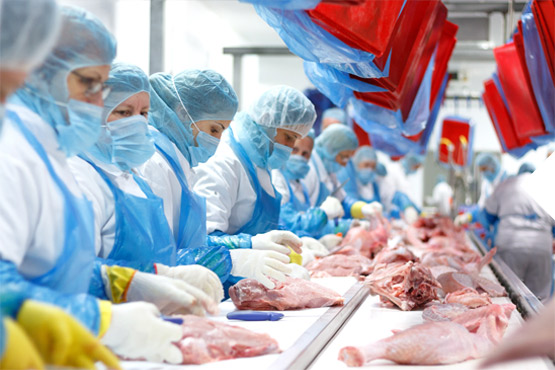 Reliable distribution
Efficient and fast logistics process
We guarantee the top quality of performed services
Using modern logistics solutions,
we guarantee to our customers that the supplies are always on time,
regardless of the place of delivery.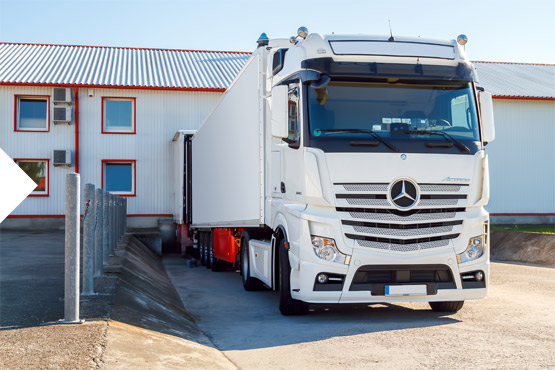 GUARANTEE OF QUALITY
Every phase of production is carefully analysed and coordinated in order to ensure an effective quality policy based on the highest standards. The unique taste of meat is achieved thanks to turkey farming with the tradition of more than 30 years as well as natural feeds of our own production.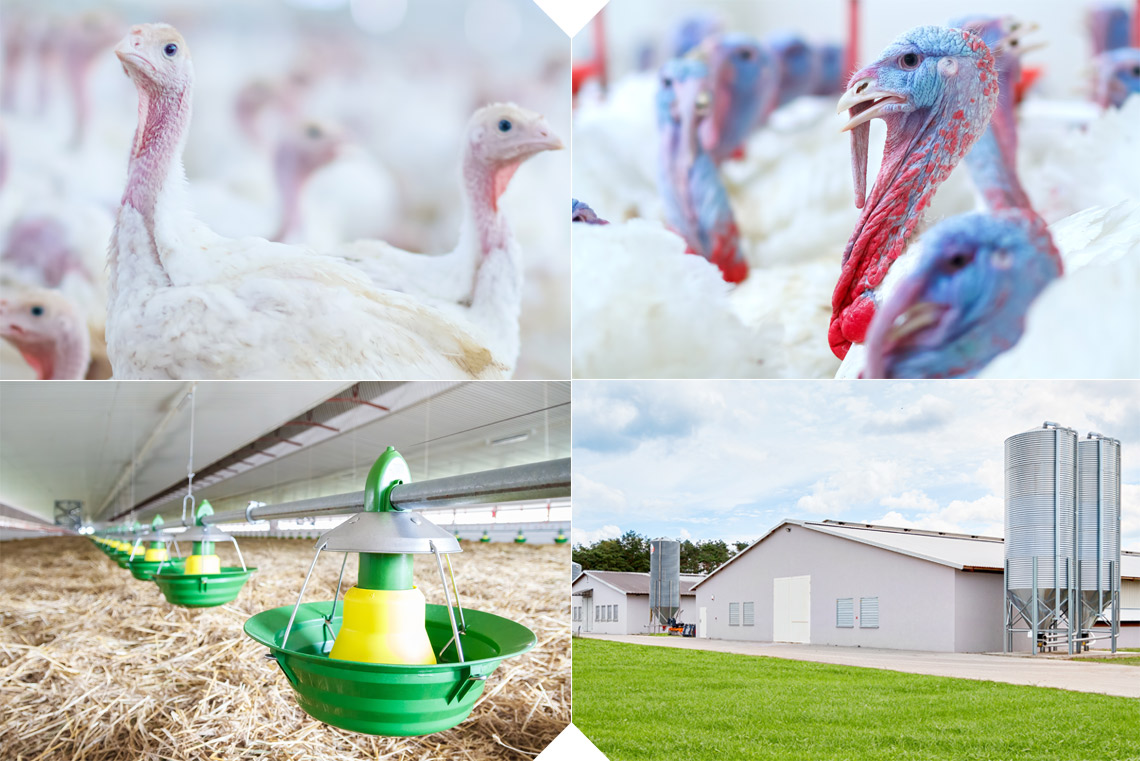 PROVEN TURKEY FARMING
Turkey chicks are taken exclusively from top hatcheries in Europe. Permanent veterinary care and the supervision
of our team ensures good health
and condition of our birds.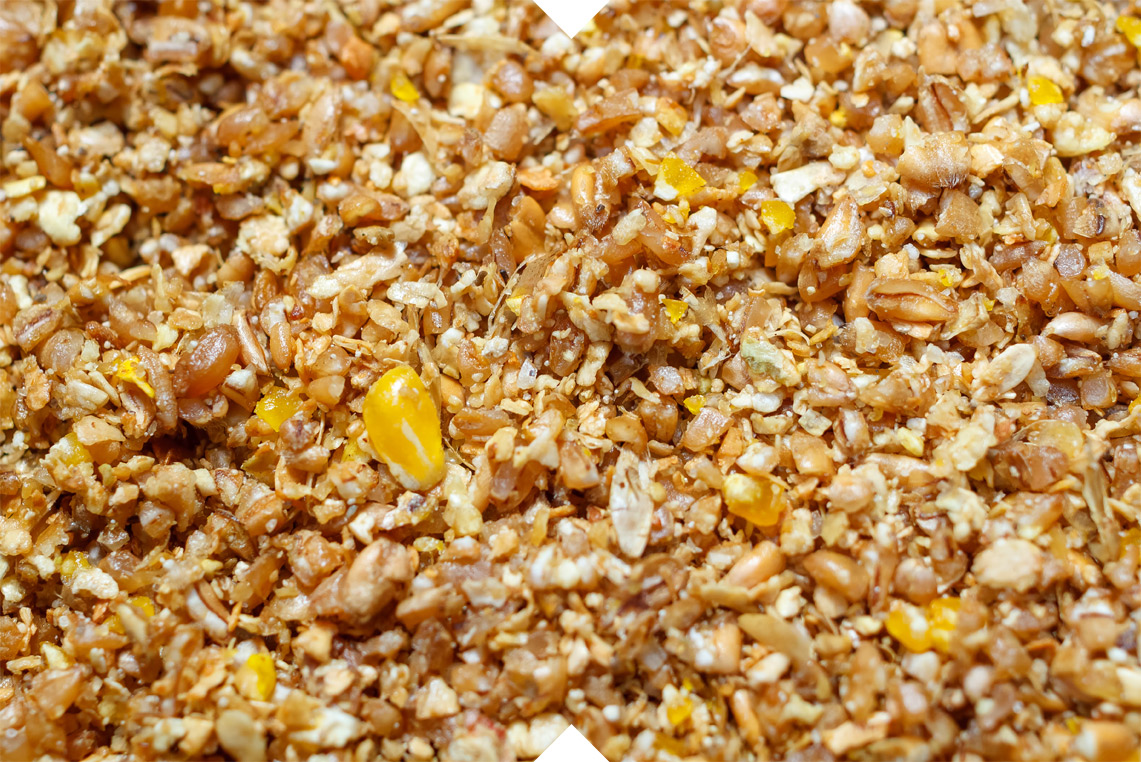 NATURAL INGREDIENTS
Our high quality feeds are made of four grains and plant oils. Properly selected ingredients
make our feed balanced and guarantee
natural growth and health of our turkeys.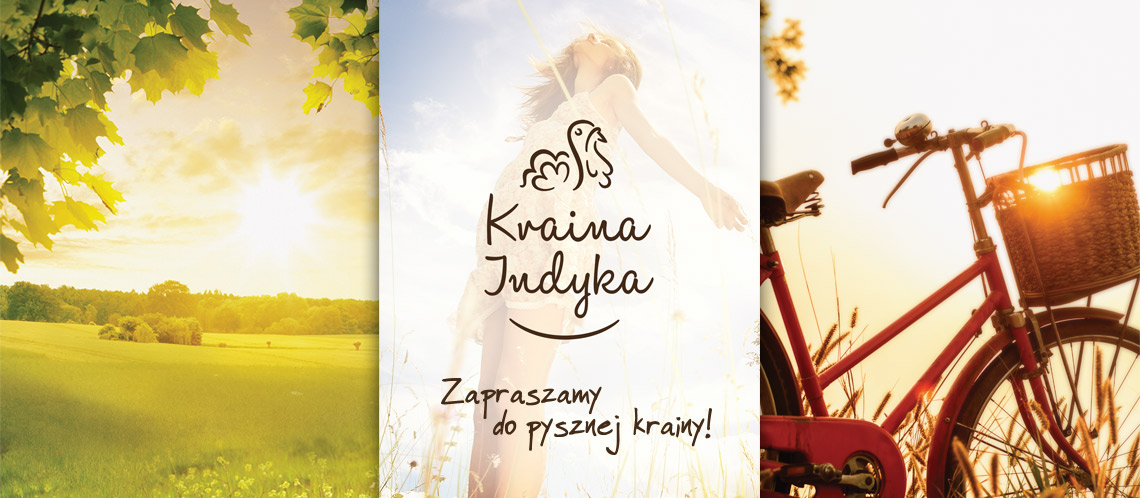 Trademark
Products with our label
are a proof of good
taste, tradition and quality
Hermetically sealed and always fresh.
Carefully selected, portioned and packed turkey
elements with our label are a guarantee
of the best quality.